Z32 Nissan Clear Corner Modifications to Fit Stillen Intercoolers
June 5, 2000
The following instructions for modifying the Nissan Japanese market clear corners to fit with the Stillen intercoolers were written by Dean (TT.net name: Spongerider) from the LA area. He wrote this for Stillen, who forwarded them to me.
When you get Stillen intercoolers, you should also get a pair of 90 degree socket assemblies (Stillen p/n 405026, $6 each) for each of your stock turn signals. Even the stock turn signals will not fit without this 90 degree socket.
With the clear corners, you need to follow the instruction below. I have also included a picture of what the modified parts look like. I also suggest that after step #3, you allow the putty to cure thoroughly and then apply a layer of silicone epoxy or sealer over the putty, as some extra protection against moisture getting into the lenses. I haven't done it yet, but will be doing so shortly.
I also suggest that when you cut into the assembly housing that you take as much precaution as possible to prevent plastic shavings from getting into the housing. Once they are in there, they are really difficult to get out, although it is hardly noticeable.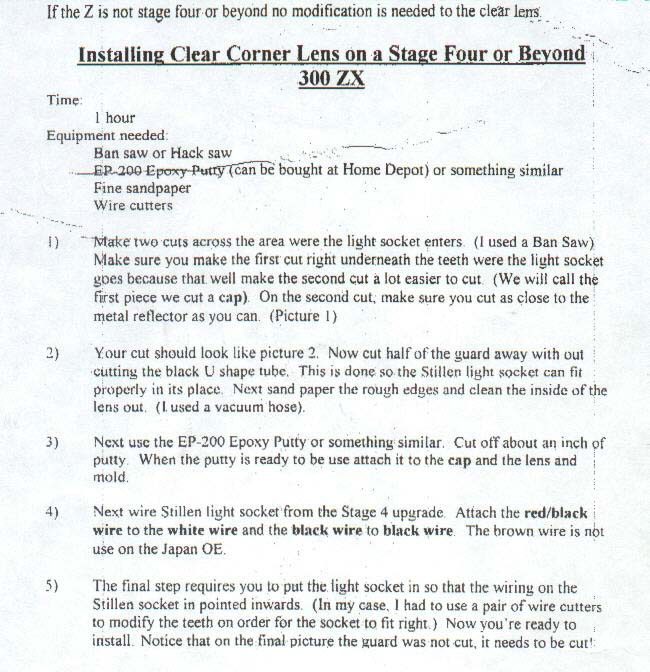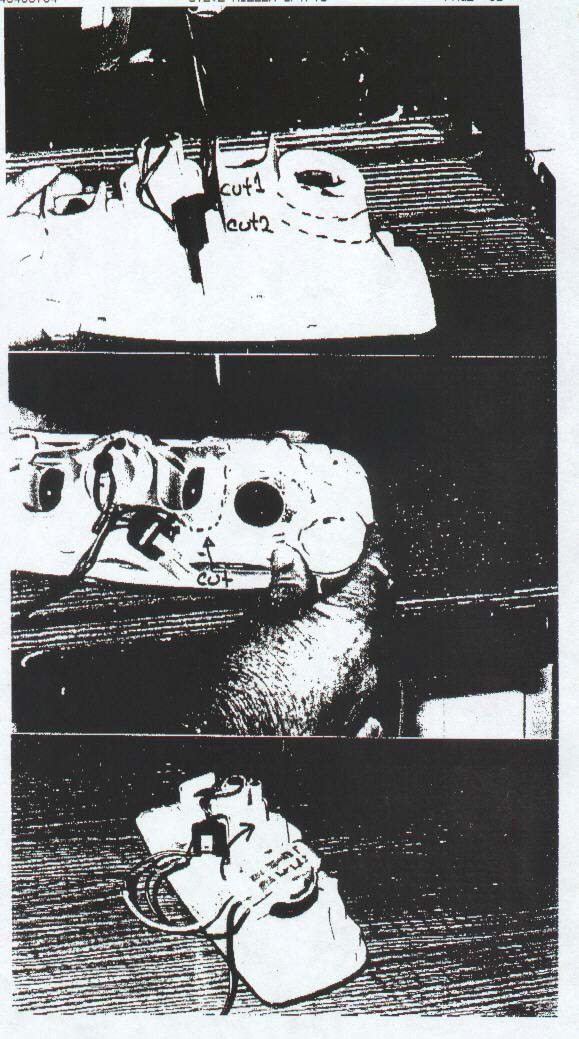 In the picture below, you can see where the putty is applied.